Your Blog Resolution for 2016? Yeah. You're gonna need this Blog Planner | #BrandPlan2016 | Kris With a K
The single most important factor in the success of my blog?
Hint: It's not magic & it's not that I'm a special snowflake.
It's my Blog Planner – my Editorial Calendar.
I like using the name, "Blog Planner" because it sounds less intimidating than the big, detailed, commitment-filled thing we imagine when we hear, "Editorial Calendar" we imagine. I like things to not be intimidating.
I like them to be simple & doable & flexible too, because I'm a major fan of being able to twist & turn & make changes when my creative self has great ideas.
The problem with that though – is that I will twist & turn myself right up into a hot, sticky mess if I don't have some structure to keep me honest & focused.
Whenever I let my Editorial Calendar go stale, or whenever I stray too far from its guidelines…things go bad. They go really bad. It's like any prewriting, really. If you don't follow the map, you're bound to get lost on the adventure.
And boy do I get lost!
I start talking about random stuff, I get repetitive, I get distracted & I get bored. I lose connection between what I'm doing in my business & the conversation we are having about it here, & I get totally derailed from the momentum & excitement I usually have for this blog – this community of explorers & creators. I get lost, kitten.
It sucks to be lost! Especially when it can be so much fun here when I'm focused & we're all on the adventure together.
So I need to use a good blogging plan to keep me on the right path. In the past, I've been far more detailed, but that's hard to stay excited about over the course of a whole year, so this year's planner is more fluid & flexible.
So I made a printable blog calendar planner insert (obviously)! And we're going to use it together this year, to keep on track in a simple & flexible way – & not get lost.
Sound good? YES IT SOUNDS GOOD! Let's do it, & share with your friends too! The more the merrier.
Click to Tweet: I swear this year I'll take control of my blog, & you should too! Check out this free printable blog planner from @TweetWithaK.
1 ~ First of all, let's download & print this beautiful little paper unicorn of creative inspiration & laser-sharp focus.
Yes! I love a good planner, kitten.
Now, in order to make it into a super adorable little planner booklet, just print the planner double-sided & fold it in half. I use mine as an insert in my Bullet Journal; I just trimmed an 1/8th of an inch off the bottom & taped it in with Washi.
[wc_row][wc_column size="one-third" position="first"]
[/wc_column][wc_column size="one-third"]
[/wc_column][wc_column size="one-third" position="last"]
[/wc_column][/wc_row]
2 ~ Get your Brand Plan for the year done.
If you haven't done it yet, it's ok. Take a second & check out this post about how I did mine; it's not a huge process, but it will make all the difference in your year, & it will be the basis of your blog plan too.
Go ahead! I'll wait.
Once you have a good idea of what the four quarters of this year are going to look like for you, you can come back here & tackle your Blog Planner to support that plan.
3 ~ Fill in the front cover.
Your Great Big Why is the first step in every single planning thing. Figure that out, stat.
Fill in your 2016 Goal. Make sure it's SMART (specific, measurable, attainable, realistic & time-bound).
Clarify your blog's purpose. Make sure it's supporting your Great Big Why & your 2016 Goal. *Hint* Mine is all about giving you valuable education & a bunch of fun, so that you can find & share your Voice.
Decide (& commit to) a posting day for your blog. I chose Wednesday, because it works for my writing process, & it's a good day to get a jolt of fun mid-week.
With that day in mind, decide (& commit to) a weekly schedule for your writing process. I do my Prewriting on Monday, Drafting on Tuesday, Publishing on Wednesday & brainstorming for the following week on Thursday & Friday. There are other tasks I do weekly too, & I wrote them into my weekly tasks chart too.
4 ~ Fill in the actual blog planner, & let it be simple.
Take your Quarter goals from your Brand Plan & decide how your blog will support them. Will it be soft-selling your evergreen stuff? Launching something exciting? Building your library of content? Attracting new readers, or getting to know your loyal readers? I plan on 2 significant launches per year – no more.
Then I make sure I have "attracting new readers" in there at least once more. Remember, you have 3 months in each of the quarters, so you can bear that in mind as you go. Sometimes you may want to divide the quarter a bit. It's all good! It's your year, & you can make changes too, remember? Flexibility & simplicity, kitten.
Now look at each of those months. Your launches may take two months, from pre-launch through the whole thing. Jot down your focus during each month, as far as you know now. You'll have some blank spaces, & that's cool. Flexible, right?
Now we're going to talk Series & Segments. If you haven't heard what I think of them yet, go check out this post for more on the components I use when I'm building my blogging plan.
Write in your launches, with the understanding that they should take 6 to 8 weeks, & you'll need some buffer time around them to help you & your readers to relax.
I write my launches in permanent marker, because that's the not flexible part of this whole shebang. I use post-its to write in other series I want to write in the 2 other quarters, because…commitment-phobe. I'll move those around & tweak them until I get into planning each quarter. A regular series is usually 4 to 6 weeks long; everything else is a segment.
Take a second to jot down any photo or illustration ideas you might have for each quarter. I like to try & schedule in one major photoshoot each quarter. Knowing what kinds of visuals I could create ahead of time gives me a focus for that.
Finally – start brainstorming different ideas you have for stand alone segments you could write that will support your Blog's Purpose for each quarter. These can be a recurring thing that your readers can look forward to or stand alone posts that will build your library & educate, inspire & entertain your readers.
5 ~ Fill in the back cover – the Social Media Planner.
Let your social media platforms support your blog & let your blog support your social media platforms. Whatever conversation you are having on your blog should go well with how you are interacting with your community all over the internet.
Write your blog goals into each of the quarters on the Social Media Planner.
Then, choose the 3 or 4 platforms you use most, & write in how you will use that platform to support your quarterly goal. I wrote Facebook, Instagram & Periscope into 3 of the 4 spaces for each quarter, & I made space in the other corner to write down hashtags I want to watch & participate in, related to that quarter's goals & plans.
6 ~ How I make it work all year.
I use a white board on my wall & post-it flags to keep my plans in front of my face all year & moveable when I need to move them. If you want to see how I made it check out this post.
I check in with my blog planner every quarter, when I tackle my whole quarterly plan. I solidify my series for the quarter & decide where & when it will land, & I start playing with the different segments to see what it could look like together.
I let it be flexible, & I let it be fun, because otherwise? Why do this thing, right?
Holy crap! That's a lot, right? It seems that way, when it's all written out like that, but if you do it one step at a time, it'll be totally doable.
And luckily, you have a super cute printable you can use to work your way through it, & if you follow me on Periscope (@TweetWithaK), you can tune in this week to see how I use the planner.
Now go! Start filling in the thing. It won't help you, if you don't do the work, kitten. Don't forget to subscribe to get notification when next week's post is up (& when more free printables are available too), & comment below!
Tell us what your blog's purpose will be next year. How will it support your goals?
xo
I write articles about Writing, Small Business, Mental Health & Changing the World.
If you want to get an email from me when I send words & doodles into the void (ideally, every 2 weeks...but probably not that often), sign up here.
I won't sell your stuff or send you SPAM, because I'm not a jerk & I hate confrontation.
You just read the WHOLE article!? Awesome!
Want to read more? Check out these recent articles too.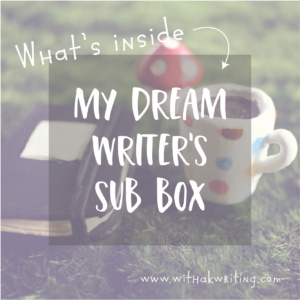 One of the key elements of a rich Writing Practice is the act of purposefully adding a sense joy & luxury to it. That doesn't mean that you have to scream-laugh while you draft a blog post – or purchase a solid gold desktop to hide behind. But it does mean that we can find…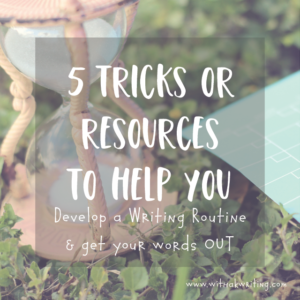 Okay…but why did you click the "Writers' Block" title, if that's working so well for you? Cause it's not working for you – that's why. I know this, because that used to be my point of view too. I had no writing routine, because I didn't know I needed one. I was certain that my ability…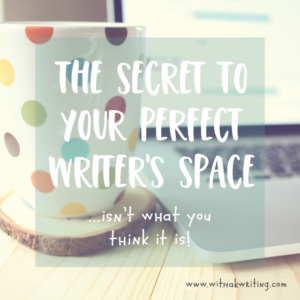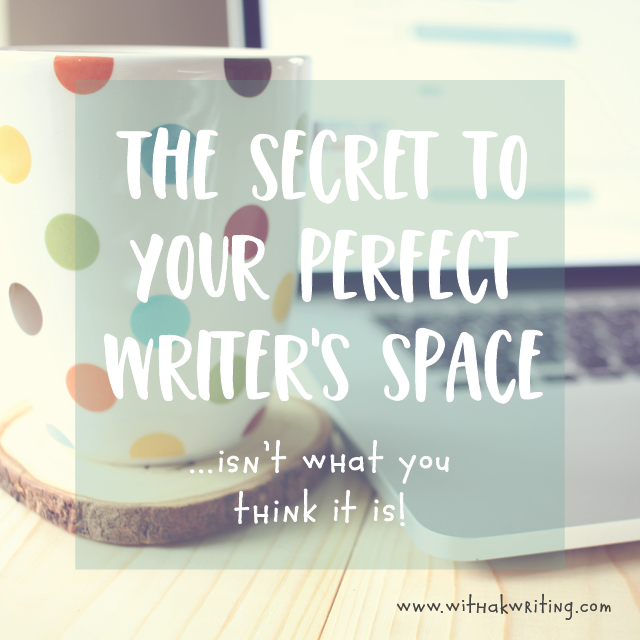 What's with writers & their spaces, anyway? You know that mythical perfect spot you imagine will make writing easy and comforting and PERFECT? Well…it's not real. You can't find a place that will magic away the difficulties of writing, but the yearning for a perfect writers' space endures. We all still covet it and dream…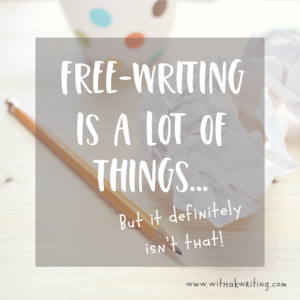 What is free-writing? Right. That's a good starting point isn't it? If you're not familiar with the way I suggest you use free-writing, here's a short primer. Free-writing is a perfect first step for people who want to be able to write without enduring that feeling – you know the one: The drop in the pit…