Starting next week, Keyboards and Kickstands will have new posts on Thursdays too!
What?! Thursdays too?
It's true! Every Thursday, I'll be posting some lovely extra stuff for you guys, because I have SO many things I want to share with you, but not everything is Writing Tips.
I don't want to waste any Tuesdays Tips time on other stuff (because I love hearing how much my Tuesday Tips are helping you all with your writing and marketing), but I gotta share it man! I just gotta!
So Thursday Extras is officially being born on July 3rd (next week!) – to give me another opportunity to share what I gotta share.
A Room of Her Own
The first thing that I'm adding to Keyboards and Kickstands is going to be super fun for me, and hopefully inspiring and fun for you too.
Virginia Woolf wrote that "a woman must have…a room of her own in order to write fiction". I feel like that dedicated space for creativity is one of the most important things you need to make the kind of impact you want to make in the world – in business, art, writing, music and basic world domination too.
I remember how magical it was when I first got my office set up in a way that really worked for me (after at least 18 different configurations). I can sit in my adorable white swivel chair and look out my front window at tree branches filled with beautiful leaves, or coated in icicles and snow in the winter. And I can swivel! Bonus.
I love this Room of my own, and I still like to do little projects to make it more cute and fun, and more efficient and organized. I want to share those projects with you on Thursday Extras.
My local biz buddies with Rooms of their own will be periodically invited to share their spaces too: studios, offices, workshops – even if it's just a wonderfully designed corner that they've etched out of their living room and made their own.
I'm excited to invite you into our Rooms, and I hope to encourage you to make Yours even more Your Own too. World Domination is at stake here! Get out your washi tape and glue gun!
Biz Book Club Panel
Every month or so, I'm going to choose a business book from my ever-growing list of awesome resources for women in business and read it on purpose.
I'll do a quick review of the book for you all here, answering 5 specific questions:
How much fun was it to read? Is this a dry manual or is it a rocking' good time?
Was the material new and different from what I've seen before? In the sea of "How to Make Your Business Successful and Make Your Life Look Like a Pinterest Board" books, was this one original and creative enough to warrant a permanent space in my Biz Book Library?
How actionable is the content? Are there specific "To Dos" in the book that actually move you toward your goals, and how inspired are you "To Do" them?
How beautiful is the book? Photos, Drawings, Cover, Details and Design: were these elements an important part of the book, and do they make me happy like cupcakes?
Aaaaaand lastly – Would I recommend it to you? This is really summing up how I feel about the overall usefulness and loveliness of the book, and how it would (or wouldn't) help you all in your own businesses.
The coolest part of this though? I get to invite 1 or 2 of my buddies – online or in my local area – to be a guest panelist for my Biz Book Club. We will get together over coffee (Skype coffee dates are just as lovely as in-person coffee dates) and talk about the book.
I'll share a picture of my Book Club Buddy each month, and a link to her site too so you can get to know all of my favourite people…and so I get to have coffee dates with them.
I can't wait! My first book will be April Bowles Olin's Marketing for Creatives, and my first Biz Book Buddy is Chera Yorke from Yorke Photography. I love both of these women, and I can't wait to chat with one of them about the other one's book…and then tell you all about it 🙂
AND I'll always give you a heads-up with the title of the book, so you can read it too and give us your thoughts in the comments section, so pick up April's book, and get ready for July's Biz Book-Club Panel.
Connecting the Gaps and Going from Busy to Happy!
Speaking of April Bowles Olin, I'm enrolling in a great online course with her and Mayi Carles next month, so you can expect some cool updates about that. It's called "From Busy to Happy" and it's a part of the wicked cool Connecting the Gaps League of Supers thing they are rocking. I'm PUMPED!
This brings me to the next great big COMING SOON here on Keyboards and Kickstands. It's my biggest goal in the From Busy to Happy course, and it's been something I've always wanted to do – but secretly believed I couldn't (wrong wrong wrong!)…..
I'm writing a BOOK!
I'm really proud of this project already, and I can't wait to share it with you all! It's going to be like nothing else out there, I think: lots of humour and silly-ripples and tons of lessons I've personally learned since I dropped out of the Busy-Martyr-Olympics (I was in the running for the gold medal too), and joined the Life-is-for-Living world.
That's all I'm saying now, but stay tuned and you'll get updates as I hit milestones with this super-fantastic and crazy-life-goal project. I CAN'T WAIT!
There you go! That's what Thursday Extras will look like, along with some stories from this corner of fun land that are sure to entertain, roundups of some of my faves from around the whole wide inter-webz to inspire you and as many helpful things as I can get together to fill up your learnin' tanks too. Don't forget to sign up for Keyboards and Kickstands (look for the purdy green box on the top of the sidebar, to your right), so you don't miss a thing.
Share, Pin, Like and Tweet this post so your other biz-buddies can hear about all of the new goodies they can expect here, and comment below with any other kinds of things you'd like to hear about on Thursdays! It's all extra, so I'll be happily taking requests.
Until next time!
xo
K
[wc_divider style="image3″ margin_top="" margin_bottom=""]
I write articles about Writing, Small Business, Mental Health & Changing the World.
If you want to get an email from me when I send words & doodles into the void (ideally, every 2 weeks...but probably not that often), sign up here.
I won't sell your stuff or send you SPAM, because I'm not a jerk & I hate confrontation.
You just read the WHOLE article!? Awesome!
Want to read more? Check out these recent articles too.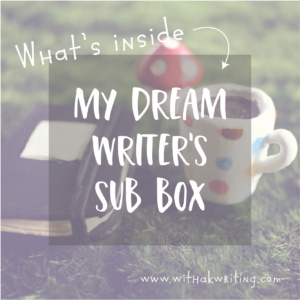 One of the key elements of a rich Writing Practice is the act of purposefully adding a sense joy & luxury to it. That doesn't mean that you have to scream-laugh while you draft a blog post – or purchase a solid gold desktop to hide behind. But it does mean that we can find…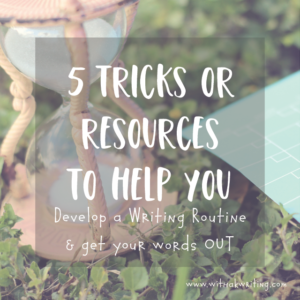 Okay…but why did you click the "Writers' Block" title, if that's working so well for you? Cause it's not working for you – that's why. I know this, because that used to be my point of view too. I had no writing routine, because I didn't know I needed one. I was certain that my ability…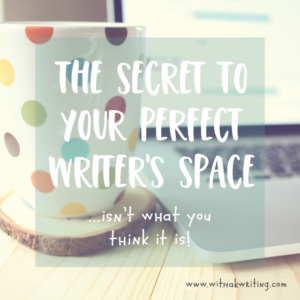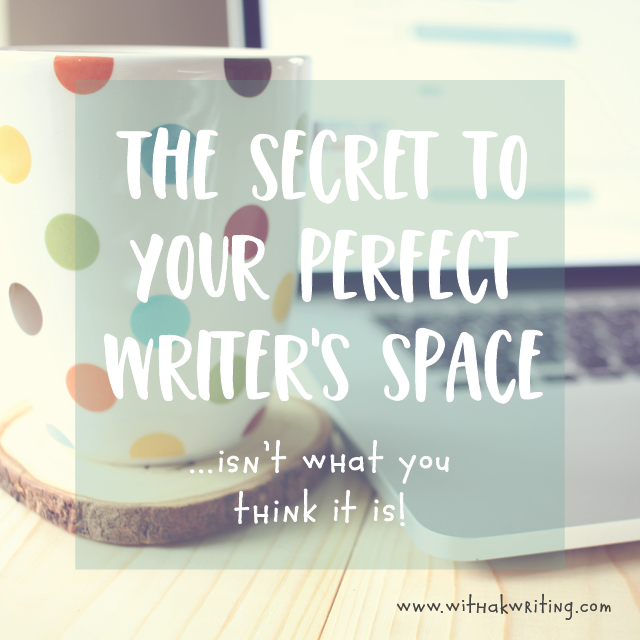 What's with writers & their spaces, anyway? You know that mythical perfect spot you imagine will make writing easy and comforting and PERFECT? Well…it's not real. You can't find a place that will magic away the difficulties of writing, but the yearning for a perfect writers' space endures. We all still covet it and dream…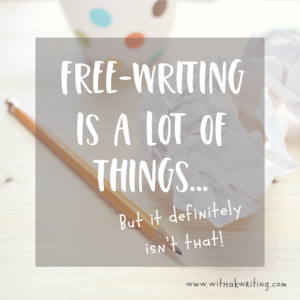 What is free-writing? Right. That's a good starting point isn't it? If you're not familiar with the way I suggest you use free-writing, here's a short primer. Free-writing is a perfect first step for people who want to be able to write without enduring that feeling – you know the one: The drop in the pit…