White, blank page making you crazy? Grab a cuppa and take a breather.
Learn the secret to conquering writers' block for good
I started "With a K" to help creative women to Share their Genuine Voices and Change the World.
Because I believe that it's in our power to do it
And there are so many benefits to living and working that way, that we simply must.
It's genuine

When you trust and share your own voice - on your blog, in your business, & in your creative life - there's a genuine quality to it that can't be outsourced.
It's effective

Your real voice - the one that is in your own head right now? That's the most effective way to communicate with the people you care about: your readers, customers - even your friends and family.
It's actually pretty fun!

Once you learn some creativity boosting tricks, surround yourself with other folks who write and start to Trust your Voice - you can actually have some fun with it!
I want to help, If you're a Blogger or Creative Entrepreneur
There are 3 things I love to help people like you to conquer
I'm a developmental editor, copy-writer, mentor or consultant for writing projects of all sizes.
Get in touch to see how we can work together on your next project or develop a learning plan to help you find your Voice.
I love to help Bloggers to find the right overall style, tone and message for their blog.
We can create an editorial calendar to suit your life and your readers' taste, while we develop your Voice and style over time.
I help creative entrepreneurs & world changers develop a brand message to support their work and sell their products & services.
Let's make your website a powerful engine for your business & mission.
Check out my latest blog posts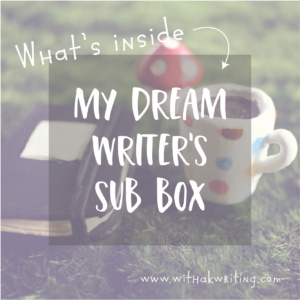 One of the key elements of a rich Writing Practice is the act of purposefully adding a sense joy & luxury to it. That doesn't mean that you have to scream-laugh while you draft a blog post – or purchase a solid gold desktop to hide behind. But it does mean that we can find fun stationery & cute room decorations and pens & notebooks for our space – knowing that it might actually help us finish our novel or About Page. Without quite all of the melancholy that it might usually entail. So, I've been dreaming of creating a […]
Read More