Four Ways to Organize Your Blog Images Fast, so You can Find the Perfect Picture for Every Post
I'm not a professional photographer.
At. All. My 12 year old daughter has a better camera than me, and she's better at using it than I am. In truth, I only use my iPhone to take photos for my blog, and I know I could be a lot better at it too.
But that's ok, because like I said last week, Perfection is for the birds! I've got too much to do & say to be a perfectionist and let my lack of photo-prowess get me down.
That's not to say that I'm not looking to improve. I think that one of the best things any entrepreneur can do is dedicate herself to be always learning, so I decided to learn more about this part of blogging for my own blog and to share with you – because I've heard from a lot of you that images make blogging really tough.
The key thing with any new skill or process is to find a simple plan of attack.
You know I like a good plan, right? Yup. I believe you can do just about anything with a good plan.
Even create & organize blog images that don't suck.
Click to Tweet: Your blog images can be a snap (har har), but only if you have a good plan.
Having that plan is definitely important when you're an amateur photographer & illustrator like me.
And I am going to tell you what my mini photo-shoots look like next week, but first I wanted to check with a pro – to see what her image organization plan looks like – because we need a good system to keep our images organized before we take them, or we'll lose them or only be able to use them once. Boo!
So I reached out to one of my blog-buddies whose photos & illustrations are top notch, and I asked her to give me some tips.
Her name is Sarah Shotts, and she's a blogger, photographer, videographer & artist from Arkansas.
She's pretty much got the visuals thing covered. That's why I asked her for her input, and it's why I call her a visual storyteller – but don't take my word for it.
Go check out her blog called A Love letter to Adventure (she just revamped her site and had to manage some internet gremlins, but all is well again, and it looks beautiful). I'm willing to bet that you'll see what I see in her photos there. So light & lovely, right?
And don't get me started on her watercolour designs. Her HomePage has a hobbit door on it. A HOBBIT DOOR!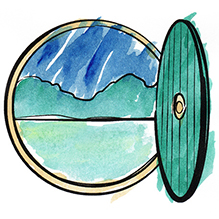 I'm a little bit excited…just let me go have my second breakfast to calm down a bit.
Ok…I'm back. *brushes crumbs off shirt* I've calmed down, and I'm ready to share some of Sarah's tips for you to use to organize your shots and be able to find the right one for each and every post you write.
Then I'll give you some tips of my own to make categories that will help you organize your blog images effectively.
Alright! Let's get started, kitten. Sarah was so generous with her tips for image organization & her workflow for actually taking pictures, I decided to make this 1 post into 2.
Today will be all about setting up an organizational archiving system for your photos, and next week we'll talk about the process of taking photos to fill our new archives with awesome, branded photos that will make our posts come alive.
Sarah's Pro Tips for Organizing Blog Images:
I had an imaginary tea party with Sarah via email, and I asked her a few questions about blog image creation & curation. She gave me a TON of really valuable advice for organizing photos so that they are ready for you when you are ready for them.
She also had some tips for us on how she makes sure that her photos feel like they are all attached to the same brand. Let's see what she had to say, shall we?
Q: How do you make certain that your photos will "go" with each post?
A: Some blog posts tell a story with specific photos (like a recipe or an adventure). Other times the topic is more concept driven. For example, earlier this year I wrote a post about my Yes Hiatus, a period of time where I didn't take on any new projects. I didn't have any photos for that specific post so I consulted my photo archive to choose photos I'd already taken that would fit.
My photography archive allows me to find photos from the past that haven't been used before or that I can reuse. For my Yes Hiatus post I was looking for photos that looked relaxing. I browsed the folder with photos at our state park and found a selection of clouds and flowers to choose from.
Here's how my archive is set up:
1. Category Folders (more on this from Kris later)
Within my main Photography folder on my external harddrive I have categories like: Arkansas, Family, Recipes, Travel, etc.
2. Subfolders
These are for specific photo shoots such as: Hulk Pancakes, Chicken Dumplins, California Cobb Salad, etc.
3. Internal Folders
These are what keep everything nice and tidy. I number these folders so they appear in the order of my workflow (we'll get deeper into the workflow next week):
Original Files (straight out of camera)
Developed (cleaned up for brightness, contrast and colour balance)
Processed (textures, effects added)
Web Ready (re-sized for blog or social media)
Keep a template folder of these so you can copy/paste when you create a new subfolder and don't have to create them every time. I always keep the originals in case I need to re-edit them or the edited file gets corrupted.
4. You can also add a fourth step backing them up to the cloud or a secondary location.
This workflow is a simplified version of what I learned from Kevin Kubota's Creative Live course The Lightspeed Workflow System (which you can check out if you want to learn more about creating workflows within Adobe). To be clear – you don't need to be using Adobe products to use this system to organize your images.
Click to Tweet: How to organize & plan Blog Images to avoid weekly photoshoots & still have great photos.
Q: How do you make certain that your photos are "on brand?"
A: My photography style is very natural so this means a lot of the decision making happens "in camera" when I'm taking the photos (rather than heavily editing them to look a certain way).
I always choose to shoot in natural light – without flash or funky florescent lighting.
When photographing indoors, I open as many windows as possible and try to not to photograph on gloomy overcast days unless absolutely necessary. I usually set my camera to let in as much light as possible and blur out the background. I eliminate any distractions from the background and I get close to my subject so I don't need to crop.
When editing I aim for natural colors to make the subject look as it did in real life. When I'm happy with the overall color palette I apply a subtle film grain and sometimes a vignette to bring the focus toward the subject.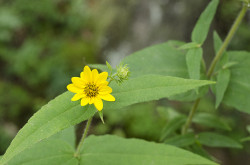 These branding choices work perfectly for Sarah's brand, because hers is very natural. Her site carries tones of green & brown, and feels like farm fresh eggs, wild greenery & old wooden table-tops. Her site & overall brand feel warm & gentle – just like her photos.
Beautiful, right?
She's awesome, and she told me lots of other great stuff too, but I thought that her organizational tips would be AMAZING for us to take away today.
Sarah has more tips about that photo process workflow for next week's post, so if that seems like something you'd like to know more about, make sure to sign up to receive the With a K Tips & Tricks in your Inbox (put your email & name in the green box in the sidebar, above my big ole face).
For now, let's get our image organization situation ready for all of the beautiful images we are going to create, shall we?
I'm definitely going to go make a folder system using Sarah's set up…like right now.
What categories of photos & images should you start collecting for your blog?
How will you make up your image categories? Mine will be a combination of the different Blog Series I know are coming up & the Stand-alone Segments I write about in between.
I'll be writing more on Series & Segments as soon as we're done with images, but I'll give you a little overview up right now, to help you set your image organization folders.
Some of my image categories will be:
#BlogYourVoice (this series)
#BrandPlan2016 (the next one, coming up)
#YourBrandVoice (a series on web-copy, coming up later on in the year)
Health & Biz at home (a segment – or stand-alone topic – that I write about regularly)
BizBooks (a segment I want to add into this year's calendar more)
BizBuddies & BizKittens (a segment I want to add into this year's calendar more)
Materials & Resources (a segment I write about regularly)
You should be writing about – and taking pictures for – things your ideal readers want to learn about, even if it doesn't directly relate to your products. As long as these topics are somehow related to the problem you solve, they'll work really well as blog fodder & add value for your people.
I don't have any services related to staying healthy as a work-at-home entrepreneur, for example, and I don't have a book-club mastermind or anything, but my ideal readers like reading about those things, and they go with my brand values.
So I write about them sometimes as recurring segments or stand-alone topics.
In contrast to my Segments, my blog Series all have to do with something I can specifically help my readers & clients with (like writing great blog content), and I plan those out ahead of time – based specifically on what is happening in my business year & in my readers' year.
If that sounds interesting, but still confusing – not to worry. Like I said, I'll attack that with a post on editorial planning (with a free printable too), after we finish talking about blog images. Make sure to sign up to receive posts and freebies in your inbox, so you don't miss out (put your email and name in the green box in the sidebar, above my big ole face).
Thanks for reading, kitten! I know this was a long one, but I really do think it's a TON of value. Off I go to make some folders and do some sorting. Comment below with some categories you will be using to sort yours.
See you next week!
xo
Kris
You mad? Excited? Have a perspective to share? Please do!
Want to read more? Check out these recent articles.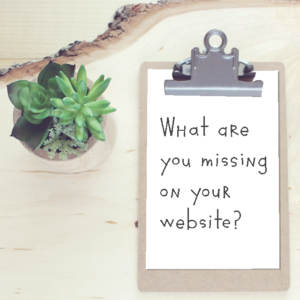 I remember when I decided to first open up a website for my business & blog…. I couldn't afford to hire a website designer, so I went to Creative Market & searched for days to find a theme that would work – without any real idea of what "work" even looked like. I finally bought one…