Writing can be a lonely job
Writers spend a lot of time alone. We have to, in order to focus on what we are saying, but MAN it can get lonely in our ivory tower (of course, by ivory tower, I really mean messy home-office or local coffee shop – table for one).
Blog writing is no different…except IT IS! This is huge, my friends. HUGE! Not only will this make you happier and less lonely in your blogging tower – it will make your blog work better for your business too.
Yes, I'm serious.
Oh! But first, I have to tell you: I just had a phenomenal weekend in the sun. When we get beautiful weather here, in Atlantic Canada, we all freak out and run around doing ALL of the outside things at once, because we don't get the sunshine often enough to waste it.
Our neighbourhood was buzzing with lawn mowers and happy kids; there were BBQs a-sizzlin' and the leaves and foliage really just poured out of their buds to full-fledged summer beauty.
We spent our sunny days with some of our favourite people. One of my best friends just started a landscape business, and she was making my lawn more beautiful (and my neighbours less furious), while another best friend who just started her own hair styling gig was here too, making Bailey's hair cotton candy pink, Bri's a lovely ombré, and mine a yummy red. Then we went for a family BBQ and bonfire (Veggie Dogs – for the win!), and had a SURPRISE! visit from one of my favourite out of town friends and her two daughters.
It was fun having our little house full to the brim with people – coming in and out and being just a part of our world. I realize in these moments how much I love people, and how much I want always to be surrounded by the ones I love. It feels great to be a part of a community, right?
Online Community is just like that!
Recently, I was a part of an online workshop audience on Creative Live "Build a Successful Creative Blog" with April Bowles Olin, and it taught me at least 3 million things, but the first and foremost lesson I learned was really solidified after the class ended.
April explained to us – and then showed us through her interactions with Mayi Carles from Heartmade – how engaging and energizing it can be for a blogger to have genuine connections with other bloggers and blog readers. It was remarkable to hear about how they got to know each other and finally "met" and became business partners. It seems to me the kind of collaborative team every creative solo-preneur would die for; they're freakin' adorable.
And then the conversations and relationships that we were building in the Creative Live chatroom spilled out into a Facebook group where we got to know each other more and support each other in the process of building our blogs. It was reassuring, informative and exciting to see comments pop up on my new posts and my email list swell. It was even better to have a group of people who understood and kept me company.
Community offers companionship, opportunities for growth and learning, valuable conversation and the feeling that you are not out there shouting into the void, all alone. You can combine your differences and create something together that is greater than the sum of its parts.
If you continue on this blog tour today, you will see posts by photographers, computer programmers, designers, artists, authors and enthusiasts of all different types – we all have something in common and that is a need to create.
It's an Important Part of Your Business Marketing too
When you build a community between your blog and others' – you end up with a wonderful platform for your own creativity as well as a platform from which others can work as well. You have something to say, and this is your town square. If you fill it with people who share some common beliefs with you, the conversation will continue and out of that, even more conversation will come.
Click to Tweet: You have something to say, and your blog is the town square. Fill it with more people to have a better conversation! @TweetWithaK
You can use that voice to better the community, and you can use the connection to your community to hone and polish your voice. With every comment that you receive, you learn more about your ideal readers. With every reply you offer, you are becoming more trustworthy. You get to know what your clients and readers really value and need from you, and you can OFFER it to them.
The stats are clear on how beneficial activity (like a healthy comment section, social media likes and shares) can be for your site's overall SEO. Building a community of individuals who add value to your experience as a blogger and get value from your experience in your field? That is beyond any statistical proof of value, in my mind.
Potential for collaborations, new learning avenues, finding the fastest way to grow your audience, offering the social currency of feeling included and special – all of these things come along with online community. And People! You get to hang out with real, live, actual people. And that is amazing to find sitting in your lonely blogging tower with you.
So fill your little house with people to the brim, and go visit their houses too. Sit down in their metaphorical kitchen and share a cup of tea. Get to know what they have to say, and enjoy yourself. This is fun!
You are in the middle of a community movement right now: we've decided to have a blog tour. That means that we decided on a theme, and are all writing on that subject. This post is part of the "What #BelleLive Taught Me" Blog Tour. To continue your tour click on Graceful Life Photography's Post: How a Blogging Workshop Jumpstarted My Business or Eleanor Hoh's Post: How Blogs can Help you be a Wokstar. Or, for a full list of the participants click on Jo Cavagnis' Post: It's all About YOU (this is all about you baby). 
Comment below and tell us all the greatest ways you've ever connected with a community: online or off. And don't forget to Share, Like, Pin or Email this post if anyone you know could use a little community in their online life.
If you're new to Keyboards and Kickstands, sign up to receive the Writing Tips With a K worksheets, tips and advice I send out every Tuesday.
xo
K
[wc_divider style="image3″ margin_top="" margin_bottom=""]
You mad? Excited? Have a perspective to share? Please do!
Want to read more? Check out these recent articles.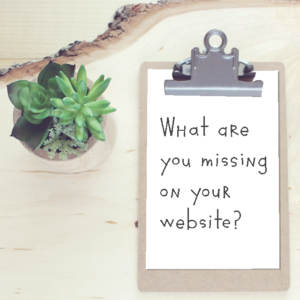 I remember when I decided to first open up a website for my business & blog…. I couldn't afford to hire a website designer, so I went to Creative Market & searched for days to find a theme that would work – without any real idea of what "work" even looked like. I finally bought one…