Free Prewriting Worksheet: Your Perfect Blog Post Outline

Here it is: One Last Prewriting Worksheet!
Next week, I'm going to start talking about Step 2 in the Writing Process – Drafting – so this is a pretty special day for you, writers: It is the LAST Prewriting post in this series!
Doodoo doo mmm doo DOO!! *JAZZ HANDZZZZZ*
Ok. I'm done. I have no idea what happened there. Let me just put these tap shoes away….
[wc_divider style="dotted" line="single" margin_top="" margin_bottom=""]
So How Do I Finish off Prewriting?
I throw you into it, and tell you to GET MOVIN' man! But first, let's take a knee:
Your purpose as a writer, as I've said before, is not to say things; it is to affect your readers. You want to create a change in your reader, and you should know ahead of time what that change will be.
That might be overwhelming. In fact, I know that it is overwhelming.
I personally sat on my empty website domain and did absolutely NOTHING with it for far too long.
I was paralyzed by the idea of putting myself out there as an expert.
I thought that I couldn't just start writing posts and act like I knew what I was talking about (even though I have years of experience, tons of education and training and have spent thousands of hours working with people in person and over Skype).
I felt like I couldn't just take that title – expert – myself. I don't know if I imagined someone would knock on my door and hand me a key to Expert City or something, but I felt like a cheater-pants for claiming it myself.
***Breaking News*** I don't feel that way anymore!
And that is mostly because I simply began writing. I started putting information out there into the world and offering my expertise up to you – and you liked it! You ate it up and it made a difference to a lot of you. That feels so awesome! And it is what makes me comfortable using the word, "Expert".
Yeah I said it.
As an entrepreneur – a service provider, or a creative maker – you have expertise to offer people. You may not feel as though you do (impostor syndrome anyone?), but you DO – or you wouldn't be here.
[clickToTweet tweet="Nobody's knocking on your door with the key to Expert City; you have to claim your own expertise." quote="Nobody's knocking on your door with the key to Expert City; you have to claim your own expertise." theme="style6″]
So do it! And you have to start sharing it!! JUST START ALREADY!
We've already broken down how to plan a year of themes and topics for you to share with your favourite readers. You know how to give them the most valuable information possible and avoid the "What the heck do I write about now?!" hiccups.
We've also talked about how to attack the actual Writing Process without stressing yourself out, and you've downloaded a lovely checklist to remind you of what you absolutely have to do before you even start drafting.
You have exactly zero excuses for hiding your expertise. And today I want to make it even easier for you to hit "Publish" and get your Voice out there.
You will officially have minus-one excuses now. So there. That's even less than none.
Download this last Prewriting Worksheet and use it to help you create that important Outline you need before you start drafting. It addresses all of the components that make an expert's Blog post complete, and gives you a space to plan for each.
Prewriting Perfect Blog Post Outline – With a K Writing Services
Print it, copy it, fill it in and hang it up on the wall. Then sit back and admire the beautiful thing that is – your exquisite outline. *sigh*
You have officially grabbed your "Expert" title, and you should be proud of yourself. Comment below with your Expert Title. CLAIM IT, sistas!
Don't forget to share, pin, tweet or like this post to help other expert power-houses to plan their perfect Expert Blog Post too.
AND sign up for Keyboards and Kickstands: Writing Tips with a K, so you don't miss a thing!
Until next week,
[wc_divider style="image3″ margin_top="" margin_bottom=""]
You mad? Excited? Have a perspective to share? Please do!
Want to read more? Check out these recent articles.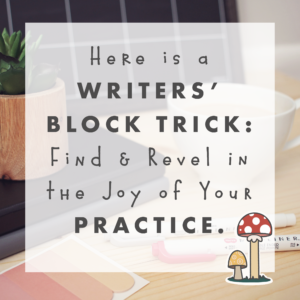 Scene: you're at your desk, hands dancing over the keys. Click clack clickity clackity click clack – swish. Now, layer that satisfying typewriter sound with a movie soundtrack in a major key – both invigorating and also somehow relaxing. The victory song – the joy of writing. There's steam dancing from a coffee cup that…